Garden design
By Marianne Krogh
I'd be delighted to work with you on your garden design. Please do get in touch if you would like to discuss options!
I offer two main types of garden design services:
Full-service garden design
My approach to garden design incorporates both the character of the location and the client's aims and personality, ensuring emotional connection between the owner and their garden.
Having worked with a wide range of contexts, tastes and budgets, I've gained extensive experience in designing both stylish, contemporary gardens and traditional cottage gardens.
Example projects
The design process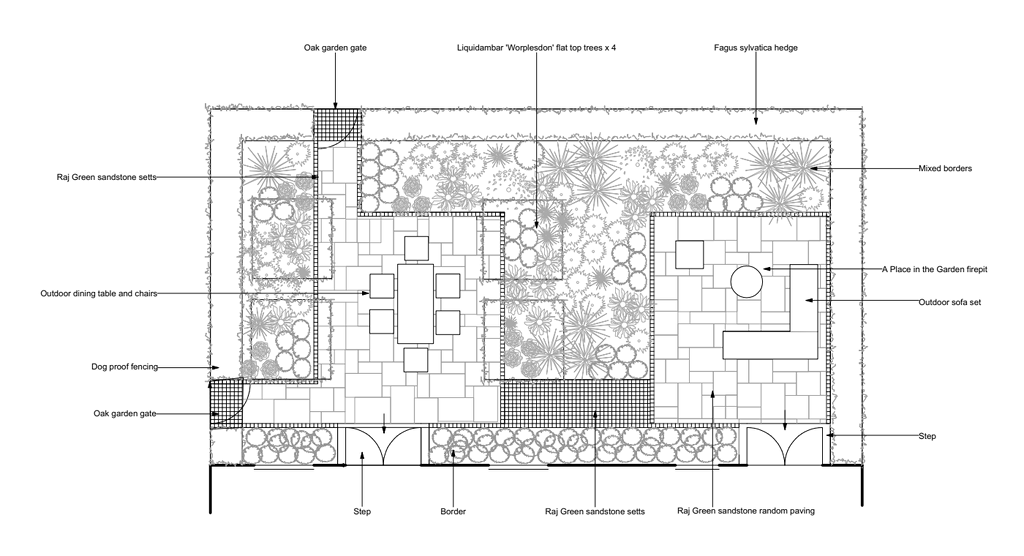 1. Initial visit
This visit is to meet you and see your garden. At this meeting we touch briefly on all the issues, your tastes and requirements. From this visit I will be able to quote to do a Garden Design for you, be it a full garden design masterplan and planting plan or just a sketch of the whole or even part of your garden.
2. Meeting
If you accept my quote we will have a longer in depth meeting to discuss your requirements in detail. I will usually ask you to do a bit of homework and find pictures etc of gardens that you like the look of and write down a 'wish list' for your new garden.
3. Site survey
An accurate survey of your garden is required before any design work can take place. This is undertaken by a land surveyor and shows the boundaries, existing vegetation, features and levels relative to the house.
4. Concept plan(s)
The concept plan(s) consists of an outline drawing and if required supporting 3-D visuals (an additional charge may apply for this) to show you how the final garden could look. It acts as a discussion document to allow me to present my ideas and talk through any changes you would like to make and further detailed design work. A second or even third meeting might be necessary to finalise the final design.
5. Final garden design
The final drawing will incorporate any amendments agreed with you and is the scaled detailed plan from which a landscape contractor will be able to cost, set out and build your new garden. Also included will be a full planting plan itemising all plants and their position. I can cost this part of your quote.
Garden consultations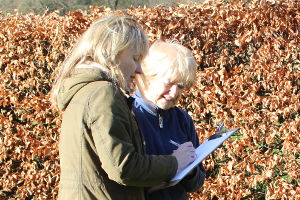 My consultation service gives you an opportunity to use my experience and knowledge in an informal, informative and productive session in your garden.
This option is popular with clients who:
need some ideas and advice on how to improve their garden;
are undecided as to whether or not they require a full design of their garden;
are looking to change a particular area of their garden and need some guidance and ideas.
Garden consultations are charged at £60 per hour, plus mileage if not within five miles of Pulborough, West Sussex.
Training and awards
I trained at Brinsbury College in Pulborough, West Sussex, 2001-2003, and obtained The Advanced National Diploma in Garden Design with distinction.
Since then I have designed many gardens and exhibited twice at Hampton Court Palace Flower Show, being awarded a Silver Gilt Medal on both occasions.