The Plants
Phlomis russeliana
Turkish sage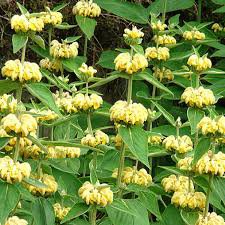 £8.99
From late spring, right through to early autumn, whorls of hooded, pale yellow flowers appear at intervals on tall, erect stems with dramatic, heart-shaped leaves. A vigorous, spreading perennial that's justifiably popular, due to its long flowering season and tolerance of drought.
Type
Foliage: Deciduous
Hardiness: Hardy
Vigour: Fast growing
Care instructions
In mid-spring shorten any frost-damaged stems, cutting back to just above a healthy bud. Remove any weak or diseased shoots, cutting cleanly back to the base.
Dimensions
Size: Medium
Pot size: 2 litre
Eventual height: 90cm
Eventual spread: 75cm
Positions
Aspects
Soil types
Soil pH ranges